With the SPLC in Louisiana
Posted by Samira Rajan @ May 12 2018
Welcome to Brooklyn Cooperative's blog!  We decided to start a blog as a way to introduce ourselves. Credit unions aren't as familiar to most people as banks, though our services are likely better suited to their needs. Hopefully, through this blog, we will show that.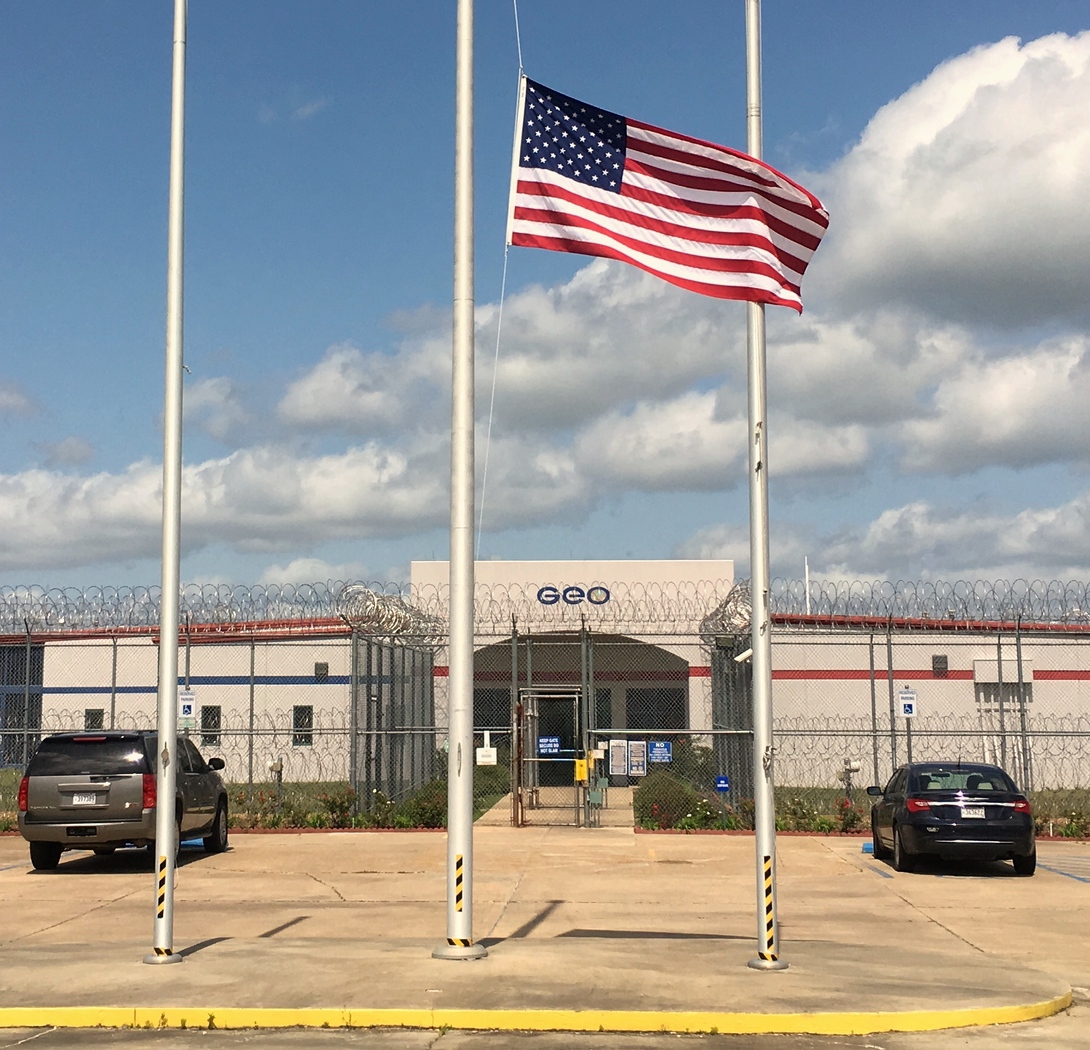 BCoop and Grow Brooklyn's ethic of service to our communities stretched all the way to Louisiana last month.
Michael, an attorney who has been with Grow Brooklyn's foreclosure prevention program for about 3.5 years, took a one-week sabbatical in April. He traveled to the Southern Poverty Law Center's offices in Jena, Louisiana to volunteer with their Southeast Immigrant Freedom Initiative. This program places volunteer attorneys from across the country into SPLC offices in Louisiana and Georgia. The attorneys offer pro bono legal services to immigrants detained by the United States in detention facilities like the one in Jena pictured here.
Michael says it was a tremendous experience, meeting so many of these individuals, advising them on their options, and getting to see how the SPLC organization functions.
SPLC gratefully noted his contributions in their weekly newsletter.  Scroll on down to 'Team Jena' to read this shout-out:
'And s/o to Joe and Mike from New York who hit the ground running, helped us get through the dozens of Tennessee raids screens, and dove into writing on an outstanding appeal. Because of their hard work and Mike practically living out of the detention center for the week, as well as on-the-ground work by innumerable other SIFI and SPLC staff, we could dive into writing and filing the 22 Tennessee raids cases we've taken on for bond representation.'
We're so proud!
Samira Rajan is the longest-serving employee of Brooklyn Coop and currently the Director of both the credit union and Grow Brooklyn.
She started here as an Americorp*VISTA for a single year of service back when we were Bushwick Coop in 2001, got hooked by the challenge of building a community financial institution, and hasn't left.