Welcome to Brooklyn Cooperative's blog!  We decided to start a blog as a way to introduce ourselves. Credit unions aren't as familiar to most people as banks, though our services are likely better suited to their needs. Hopefully, through this blog, we will show that.
Joining a NYC Coop Movement
Posted by Samira Rajan @Nov 14 2018
Last week I was invited by
CEANYC 
to talk about Brooklyn Coop's work and its mission. The point was to understand different coop models and a bit of their histories in New York City. It was a great conversation among some very committed and impressive folks.
These discussions have been happening a lot more frequently for me. The coop movement in New York City — whether worker coops, food coops, affordable housing coops or credit unions (savings and loan coops) like us — is exploding. Policymakers understand that not-for-profit cooperatives offer a viable alternative form of economic organization than for-profit enterprises. Within the movement, organizations like the New Economy Project, CEANYC, Inclusiv, NYC Network of Worker Cooperatives, and a ton of others are pushing this conversation forward.  We show how our organizations are economically sustainable, how we try to create value that stays with the workers and/or the local communities, and how we create capacity among coop owners to govern themselves.
I think Brooklyn Coop has an important role to play in this movement. Our scrappy credit union attracts significant attention given the large number of members we have and the length of time that we've been operating.  And I know our members can contribute a great deal!
Over the year 2019 I'm going to convene some discussion sessions for members interested in policy and advocacy topics.  For sure email me if you'd like me to hold you a spot.  First one will likely be late January, once the holidays are over.
BONUS PHOTOS !! 
We had a great Staff Maintenance Day 2018:
Here we are at lunch…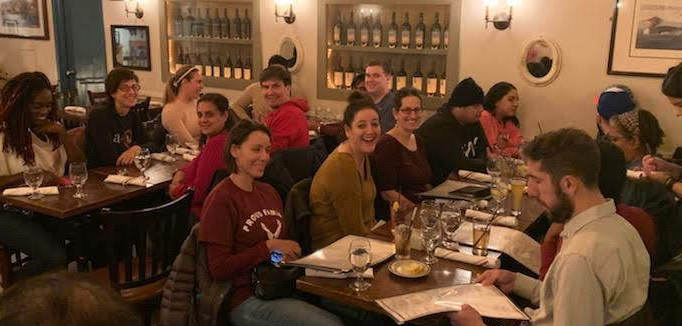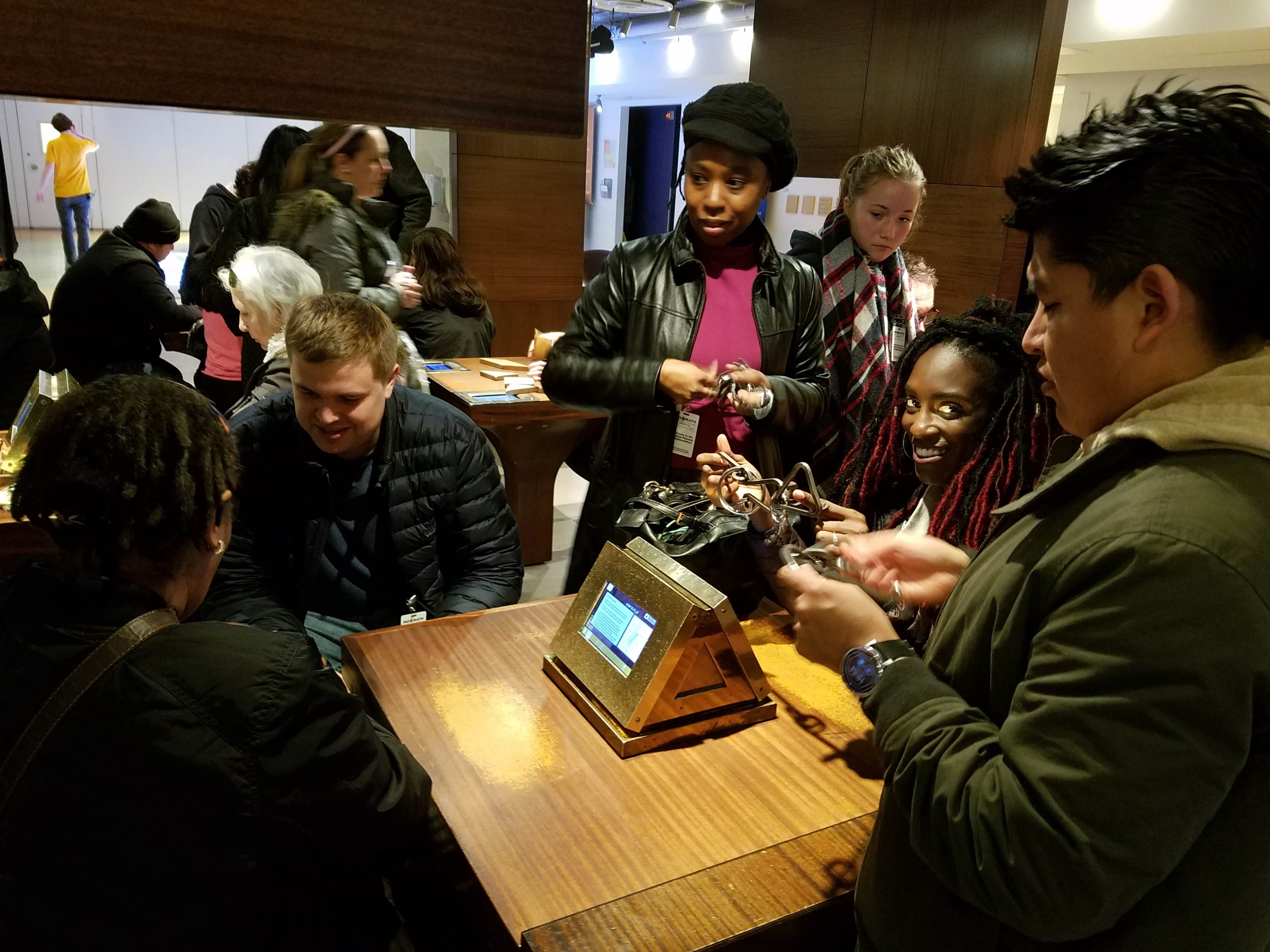 .. and the winners from our Scavenger Hunt in Grand Central Station!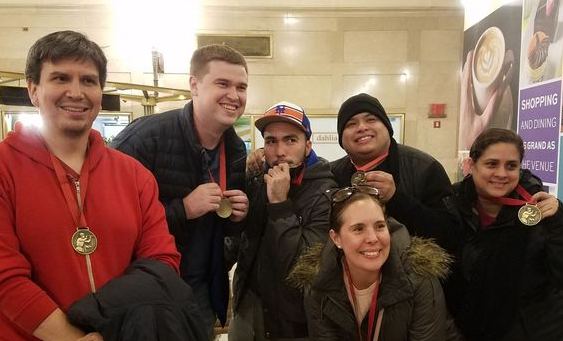 Samira Rajan is the longest-serving employee of Brooklyn Coop and currently the Director of both the credit union and Grow Brooklyn.
She started here as an Americorp*VISTA for a single year of service back when we were Bushwick Coop in 2001, got hooked by the challenge of building a community financial institution, and hasn't left.