Brooklyn Coop's mission is to build wealth, resilience and opportunity in the communities we serve. We fulfill this mission primarily through offering accessible and affordable financial services such as bank accounts and loans.  Complementing these are other services that allow members to create and achieve their financial goals.
FREE FINANCIAL COUNSELING and CREDIT REVIEW
Brooklyn Coop partners with leaders in the field to provide personal financial counseling services to community members: Neighborhood Trust Financial Partners, and Bedford-Stuyvesant Restoration Corporation in cooperation with NYC's Office of Financial Empowerment. These counselors are available to provide free financial counseling — including a comprehensive review of your credit history — at either of our locations.
Call 718 418 8232 for more information or to set up an appointment.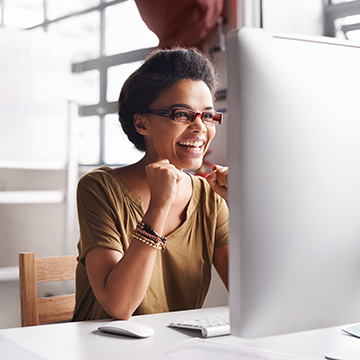 TAX PREPARATION for the SELF-EMPLOYED and SMALL BUSINESSES

Submitting timely and accurate tax returns is a tremendous challenge for any business, whether you work out of your home or run a corporation. Entrepreneurs can get nervous about filing their self-employment taxes correctly. Yet neglecting your tax reporting obligations risks the loss of your hard-earned business assets due to IRS penalties for noncompliance or to errors in tax reporting.
Separate from the need to stay legally compliant, business-owners who wish to expand often discover that most business loan applications require recent tax returns. Not having tax returns means that your business either cannot grow or must resort to high-priced credit cards or loan sharks to find working capital.
Brooklyn Coop's small business tax counselors are IRS-certified professional preparers with over a decade of experience. Click here to see our rates, or call us for a free consultation.  Tax prep rates start at $75.
For information about preparing your business tax return, contact Tammy at tammy@brooklyn.coop and 718-418-8232 x2110, or Laurel at laurel@brooklyn.coop and x2122.
Financial Education Workshops
Neighborhood Trust Financial Partners also delivers its signature Getting Ahead Program—a package of financial education and counseling and financial services—at Brooklyn Cooperative. The free program is open to all credit union and community members.
The Getting Ahead Program includes a comprehensive 10-hour financial education course and one-on-one financial counseling. A specially-trained Financial Counselor works with participants to create individualized Financial Action Plans. Participants learn about budgeting, reducing debt and accessing affordable financial services on a path to achieving long-term goals such as retirement, homeownership, higher education or entrepreneurship. The Financial Counselor provides clients with follow-up financial counseling for at least two years to ensure that they are achieving their goals. Throughout the course, the Financial Counselor provides clients with opportunities to immediately take action on lessons learned through access to financial services at Brooklyn Cooperative, where graduates are eligible for a free savings account.
To sign up for an upcoming course, please contact Justin at 718-418-8232, x2010.
Grow Brooklyn

Finally, Brooklyn Coop's 501c3 affiliate — Grow Brooklyn — provides free housing counseling, free legal services for foreclosure defense, end-of-life and estate administration legal services, and free income tax preparation through the IRS VITA program.